Providers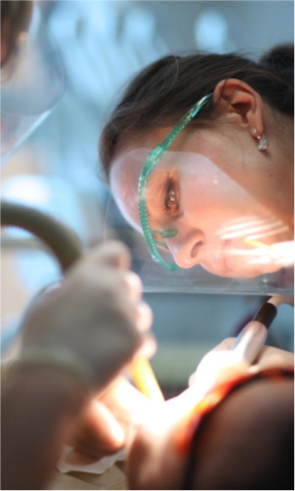 California Dental Network is a dental managed care organization with over 70,000 members. Our members have a variety of different types of dental plan benefits. Some have traditional indemnity dental insurance, others have group or individual dental managed care plans and others have discounted fee for service plans. If you like PPO plans, we have some co-payment-based plan where the members pays you directly, on a fee-for-service basis, amounts that will rival some of your best PPO Plans.
We do not require that our participating providers accept all our plans in order to get patients from the plans you like. You are free to accept patients only from the plans that work for you and your practice.
If you wish to participate in our network, simply follow the checklist for your appropriate type of dentistry, General dentists, orthodontist or Dental Specialist. You will find the forms you need here. A schedule of dental capitation rates is available from our Provider Relations Department. Send these forms, along with the signed agreement and the items contained on the enclosed checklist to our corporate office at:
California Dental Network, Inc
23291 Mill Creek Drive Suite 100
Laguna Hills CA 92653
If you have any questions, please feel free to call our
Provider Relations Department, toll free at (877) 4-DENTAL —
that's (877) 433-6825 — or email us directly at providerrelations@caldental.net.
If you are already in network and want to access your information, please visit Provider Portal.
California Privacy Policy and Notice
This Privacy Policy and Notice describes the personal information we collect from California residents, how we use it, and your rights. Read how we protect the personal information of California residents